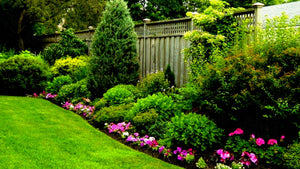 3 Ways A Trellis Privacy Screen Can Enhance Your Home
A Trellis Privacy Screen comes in several different types –vinyl, wood, metal, etc.
They are often used in gardens to support climbing plants. Along with this functional purpose, they are also aesthetically appealing and can easily serve as the focal point in your garden, in most cases.

But our discussion today won't be on trellises in general.
We'll focus specifically on Trellis Privacy Screens - ones that are usually sturdy enough for proper support and are usually better at withstanding the elements. Metal Trellis Privacy Screens appear to be more durable than wood and vinyl products. Still, they are not in any way lacking on the aesthetic front.

A Trellis Privacy Screen is as decorative as it is functional. It can easily enhance the ambiance of your gardens and outdoor space. Here are three simple ways a Trellis Privacy Screen will add curb appeal to your home;

1. Trellis Privacy Screens Offer Structural Support for Climbing Plants

If not for the trellis, it can be quite difficult to successfully grow plants that need support.
When it comes to support, a Trellis Privacy Screen can be counted upon for the best support system. They'll make your rose and honeysuckle plants look way more beautiful and appealing.
This support makes it easier for weak vines to grow upright. However, this situation is almost impossible without a strong support system.

Being able to support plants seems to be the primary purpose of trellises whether metal or not. It just happens that metal trellises do this best and offer greater durability than all other types.
The weak vines are able to grow uprightly and are therefore able to add more beauty and elegance to the gardens. This support system contributes to making the garden look beautiful since the plants are able to grow and thrive.

2. A Trellis Privacy Screen Adds More Aesthetics to Your Outdoors

Done with functionality, a Trellis Privacy Screen will also contribute greatly to making your garden and outdoors look all beautiful and elegant.
The truth is that climbing plants will easily enhance the atmosphere in any garden. Climbing hydrangeas and roses are just two of the few examples that come to mind.
Some trellises can even be installed in unsightly areas as well. In here, the beautiful plants end up covering the imperfections of the eyesore in these unsightly areas.

If you're able to find some beautifully-designed yard trellises, you'll be well on your way to realizing your very own version of the American dream as much as this relates to your home's exteriors and landscape.
These beautiful plants are easily able to grow upright with the trellis as their support. These sights are a joy to behold in many instances. There's no question, a Trellis Privacy Screen will bring more aesthetic value into your gardens.

3. A Trellis Privacy Screen Can Save Space & Boost Security

We can't discuss what a trellis brings into your garden without a mention of its space-saving and security advantage.
You can easily use your trellis to partition your garden into different sections. You can expect this to create a kind of visual diversity and a delightful scene that further adds to the aesthetic appeal of your gardens.

A Trellis Privacy Screen, like the Curls Metal Trellis, will still allow you to see through to the other side, it still offers some level of privacy.

Final Thoughts
If you're still thinking about it, a Trellis Privacy Screen will make a wonderful addition to your garden. It offers a ton of functional advantage, with the aesthetic advantage on the other hand.
Gardens are all about recreating nature's beauty and only a few other things will really come close to the level at which a screen will enhance the beauty and appeal of your garden or lawn.

We have over 50 designs here at Coastal Metal Art & Design. Our Trellis Privacy Screens are made from steel so you can expect them to last a long, long time! 
You'll be getting real value for your money considering the superb-functionality and appeal of our trellises. Don't hesitate to pick your choice today.
You can also contact us if you need more specific info. We'll be glad to discuss it with you!
---